Products
Joe's Landscaping & Nursery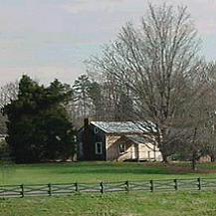 Joe's Landscaping & Nursery carries a broad selection of plants and trees acclimated to the Piedmont Area of North Carolina Planting Zones. Our knowledgeable staff will be happy to assist you in your selections for your yard.
We also carry a complete line of plant bed products:
Bed Preparation - soil conditioners, organic fertilizer
Lawn Products - fertilizers, lime, grass seed and weed control
Pine Needles - bale only
Hardwood Mulch - bulk only
Pine Bark Nuggets - bulk or by the bag
These not only beautify your yard and landscaping, they make excellent top dressing for your plant beds and natural areas and they provide weed control and moisture retention for your flowers, shrubs and trees.
Delivery Available - Call for details.